'Bones Apart' began in my darkroom in January 2021 where demolishing or tearing into prints, the positives, as opposed to damaging/vandalising my film (which ì'd been doing for decades either prior to, or during the developing stage of this long 'alchemical' process) became an imperative for many reasons. Tearing into photographs, exploding the single frame into shrapnel/shards/fragments to then be manifest into other forms - reconstructed, reconfigured. Fragments of the full frame reappear again throughout the series as torn & scrambled remnants like broken memory, as presences, absences, traces, energies, like the very content to the photography itself. Torn fibre based paper like scar tissue.

Exploding, transmuting the project further away from its preceding expression as presented in the book editions - and working with interrelated reconfigurations of collage, Cararra marble pieces (bruised alabaster skin, dead cold on touch, each piece unique like a human body), & single full-frame prints stitched into hand-painted gray canvass - these basic elements (or bones) - this manifestation or 'form' of the project became a radical departure & 'bones-apart' from what it had been.

The exhibition was divided roughly into 3 zones - black, grey and white. The marble and hand painted banners in a sense acted as punctuation somehow welding & unifying the 3 interrelated zones together. The 3 handmade artists' books which were made immediately after the vernissage followed the same movement of 'the blacks' through the grey and into 'the white' (or vice versa).

Mutablity & transfiguration, demolition & reconstruction in content & form isn't only what the project is about in many ways, it is the project.


For the occasion of the exhibition's finissage in Modena, an exhibition catalogue was published & presented by Unsocial Studio Gallery in December 2022.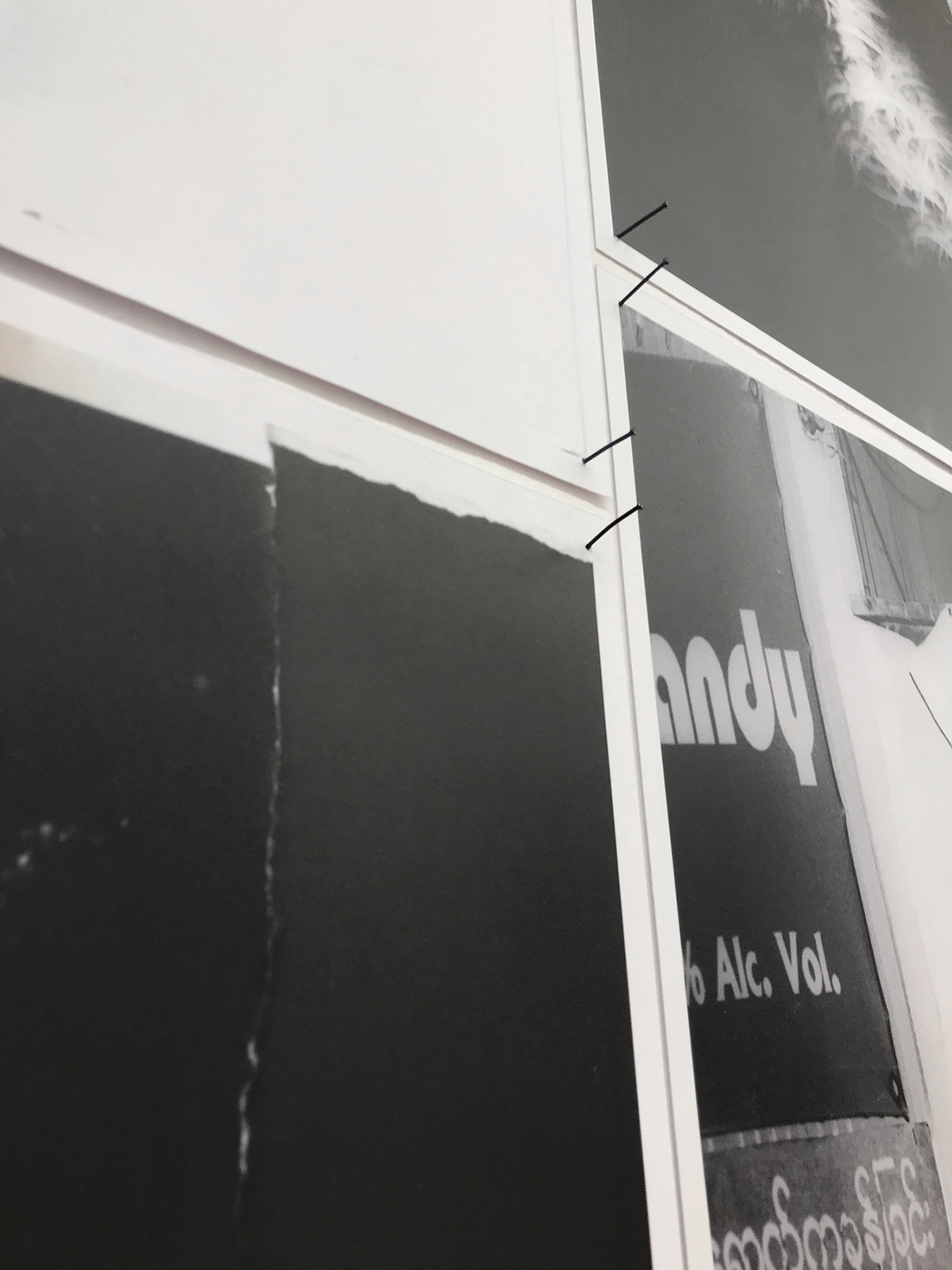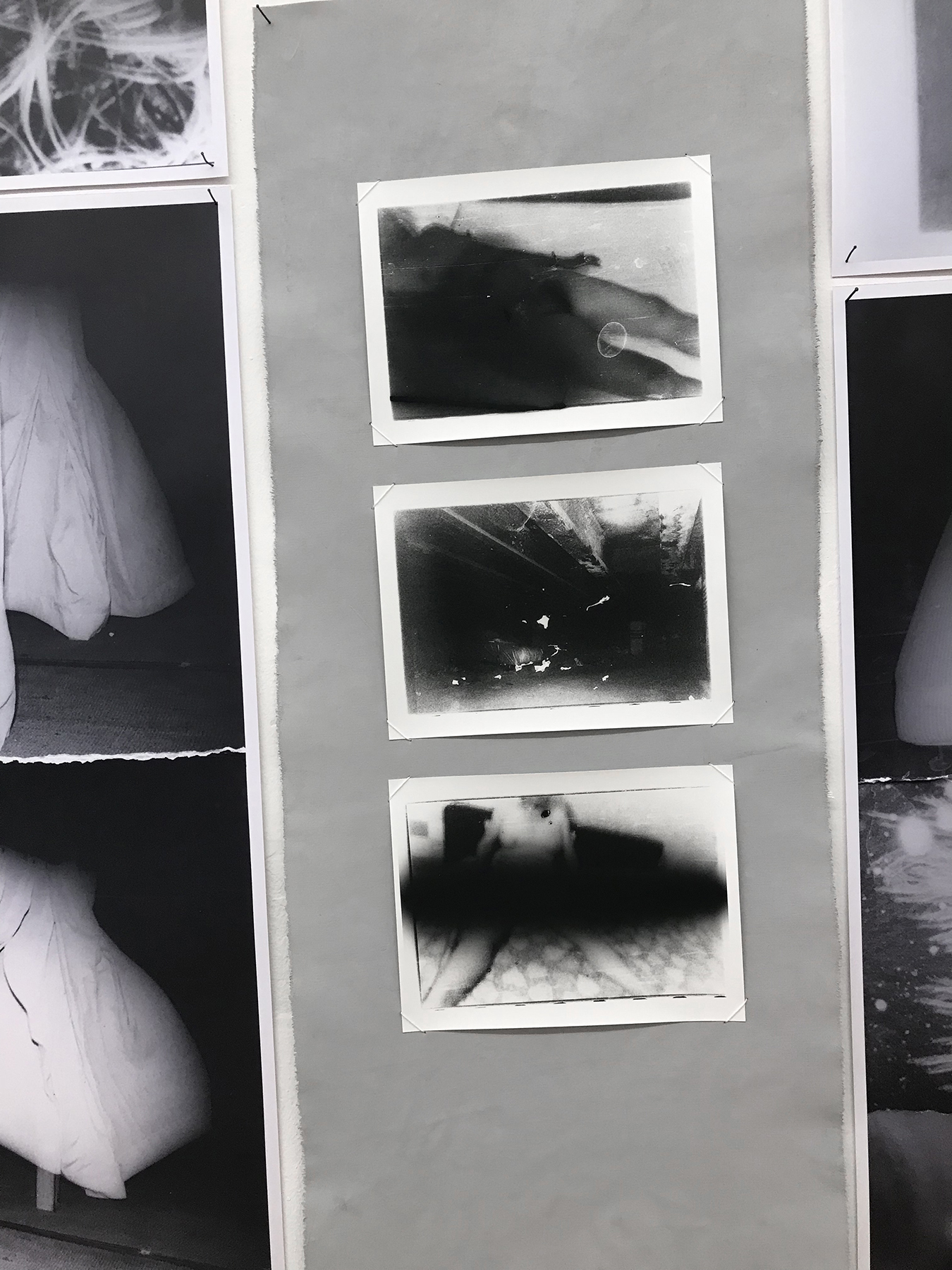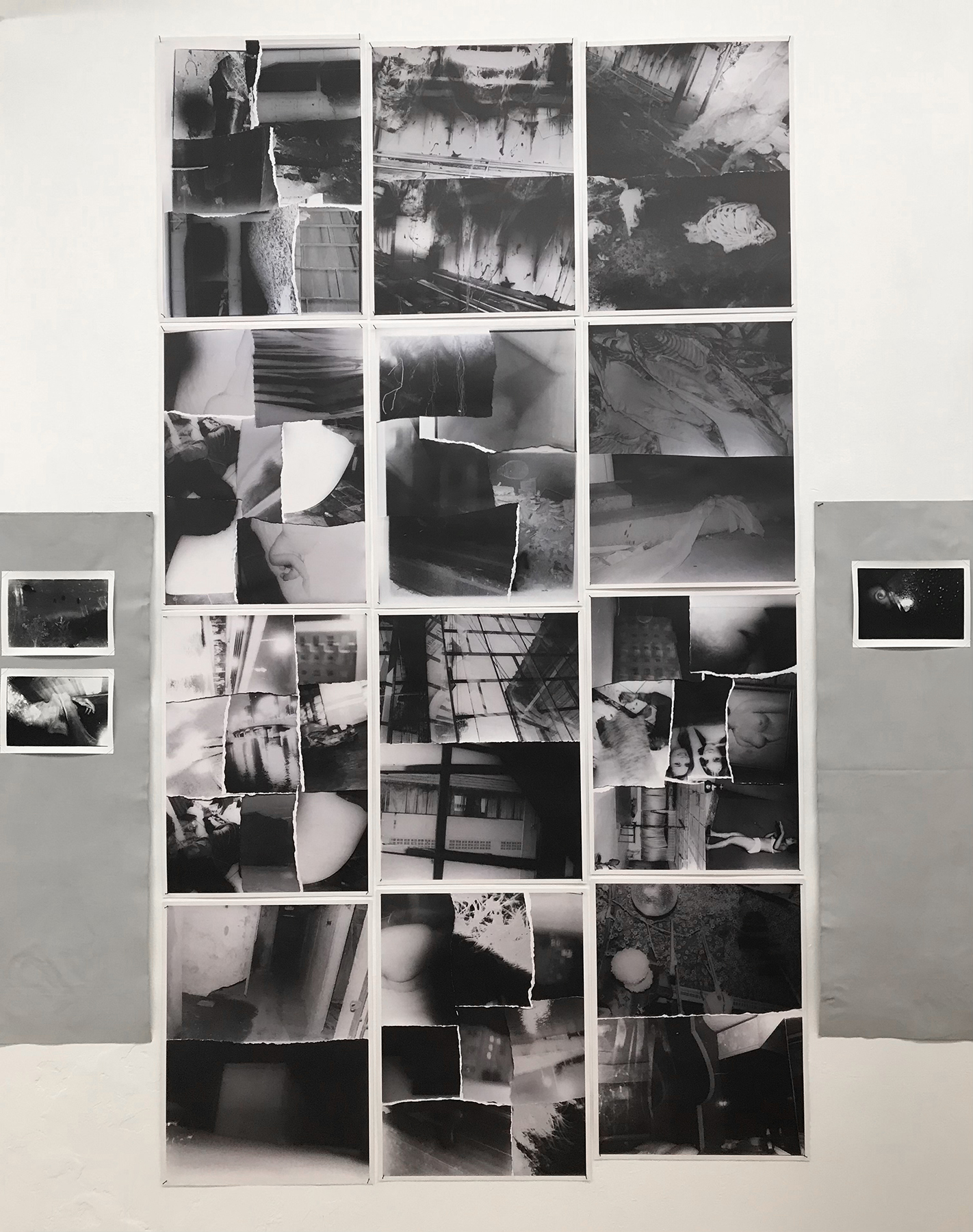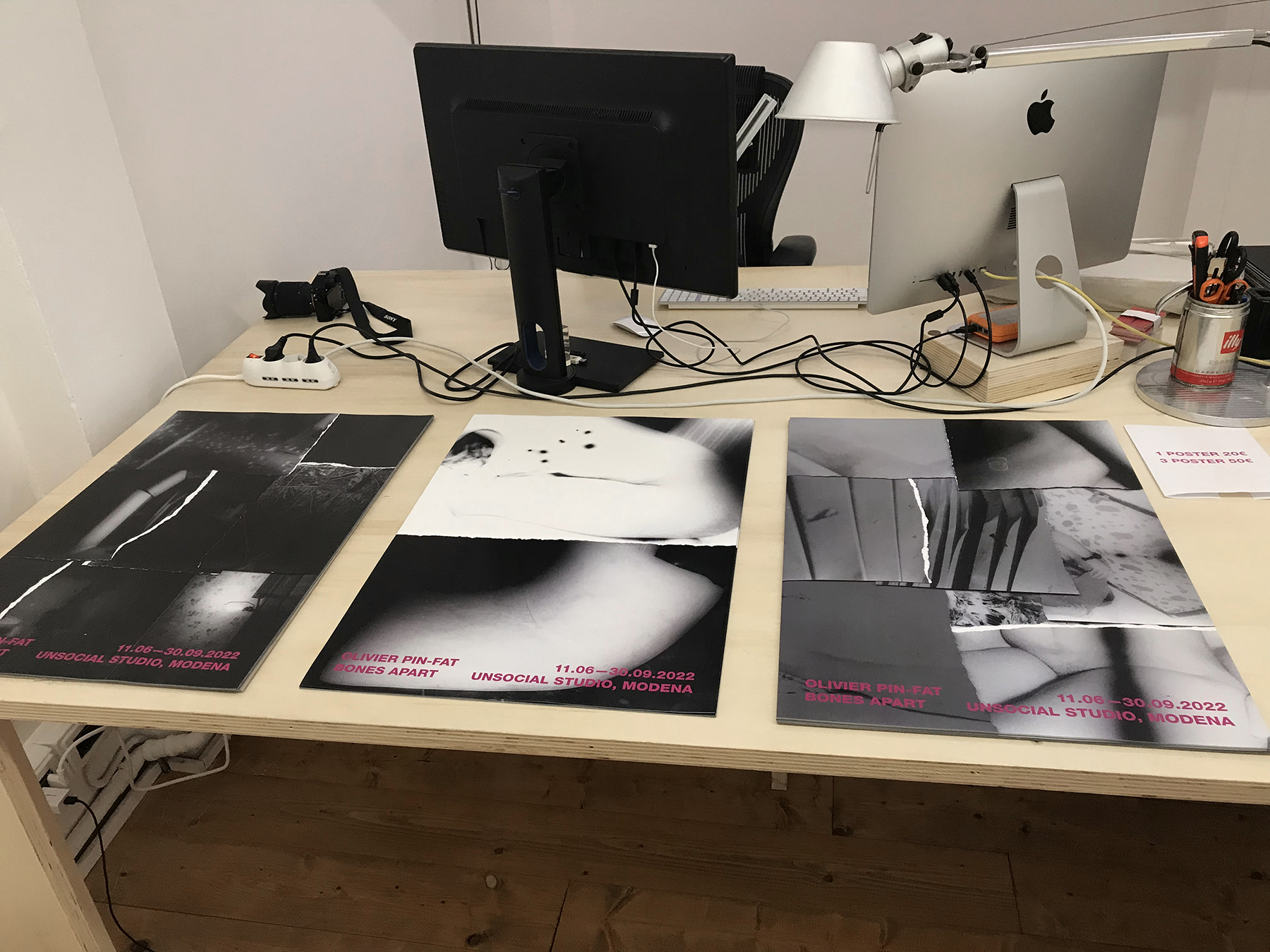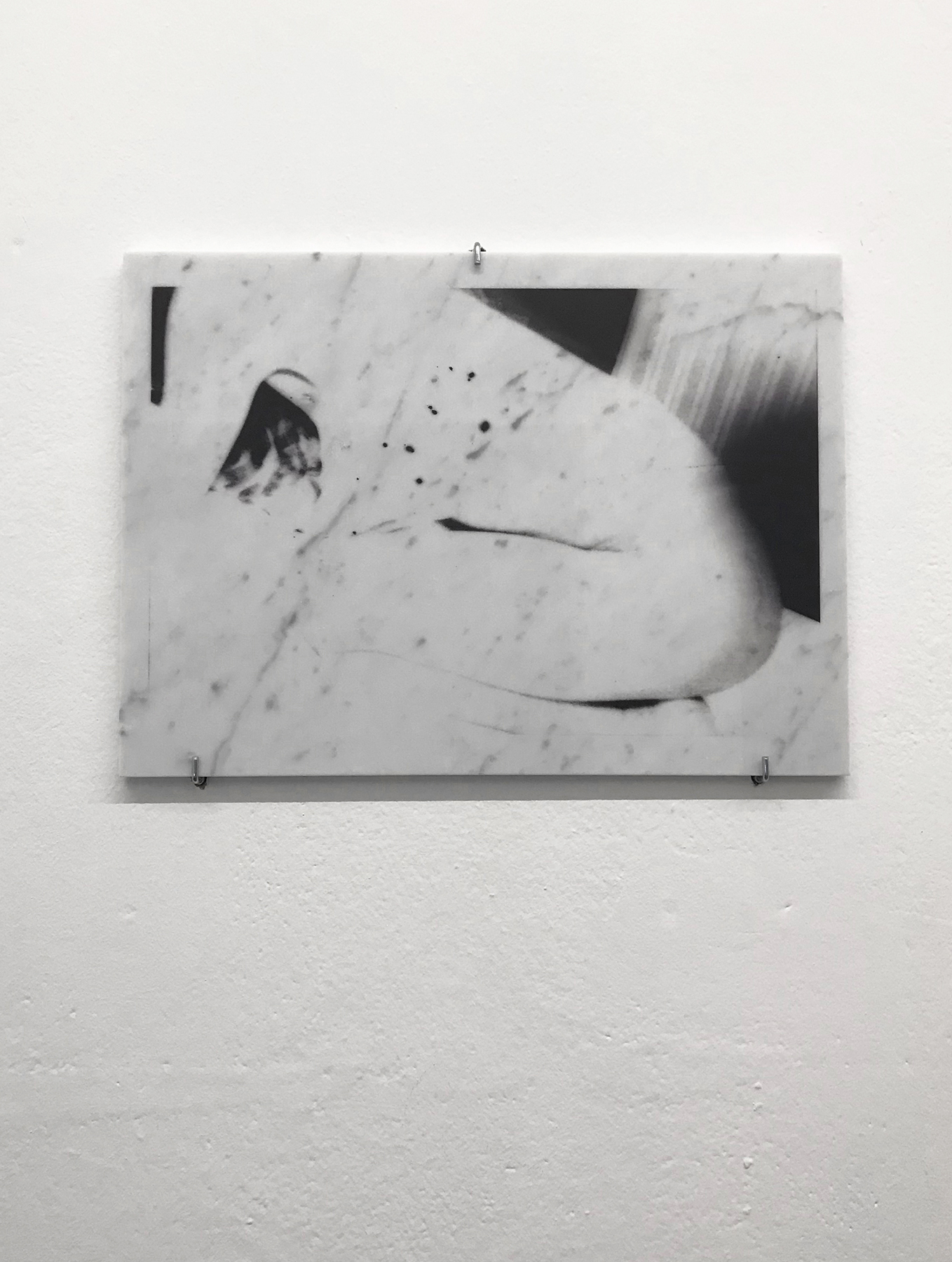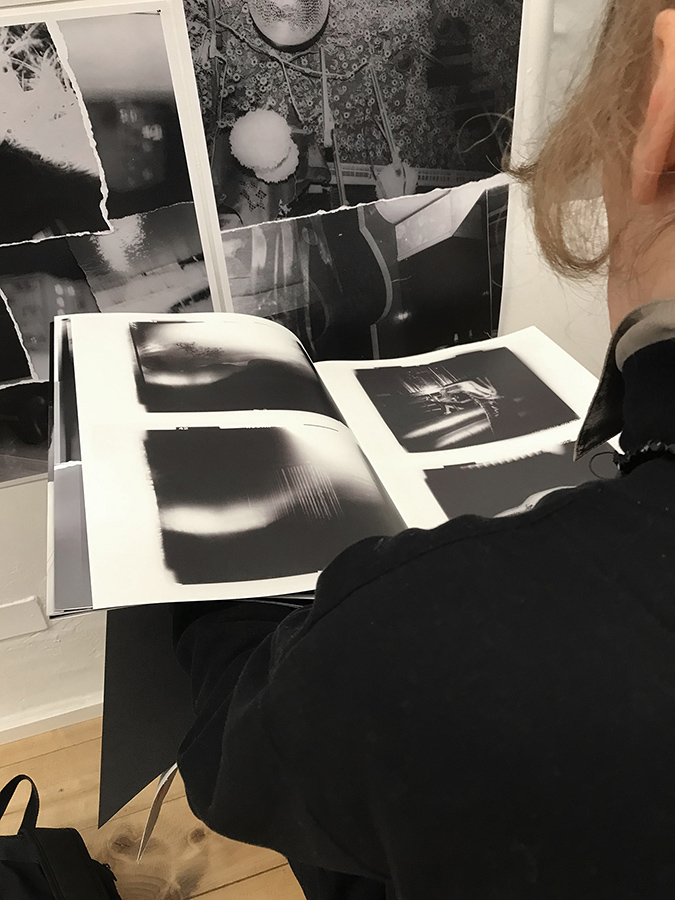 > exhibition catalogue here