BKK / 2016/17
Meat - 3/5
Made in Italy - 2021/22


This is the 3rd (3/5) handmade 'artist book' - out of a series of 5 - which reinterprets MEAT - a book published by Void in 2008. Made out of archivally hand printed fiber base paper installed back
to back and sandwiched between two sheets of 2mm thick non reflective glass, these glass pages come unbound in a stainless steel box and can be viewed either as a sequenced glass book or as individually framed 'pieces'. The 6 'pieces' - or 12 glass 'pages' (12 photographs/images) are sealed with industrial fiberglass mesh tape. The glass pieces are wrapped and protected in the steel box by cloth which also acts as the book's colophon. It comes signed and numbered.

Glass pages: L: 242 mm // W: 180 mm // H: 6,5 mm
Steel box: L: 257 mm // W: 190 mm // H: 37,2 mm
Total weight of the object is 3.5 KGs

Handmade in 2021/2022.

The fragility & vulnerability of glass contrasts sharply with the violence & raw starkness inherent to the 'Meat' project. When smashed, like the damaged photography itself, it also has bloody connotations. When intact, like this, it appears like ice, translucent skin, a magnifier - in a process of deep-freeze and stillness. The links to 'glass delusion' - the psychiatric disorder whereby the sufferer believed one's body to be made of glass - are also obvious in this context. Meat is the corpus. Encased & welded in stainless steel - cold like armour - or as in a blade, sharp and lethal.
Between states, in transformation.




(Available at Le Plac'Art Photo in Paris ONLY)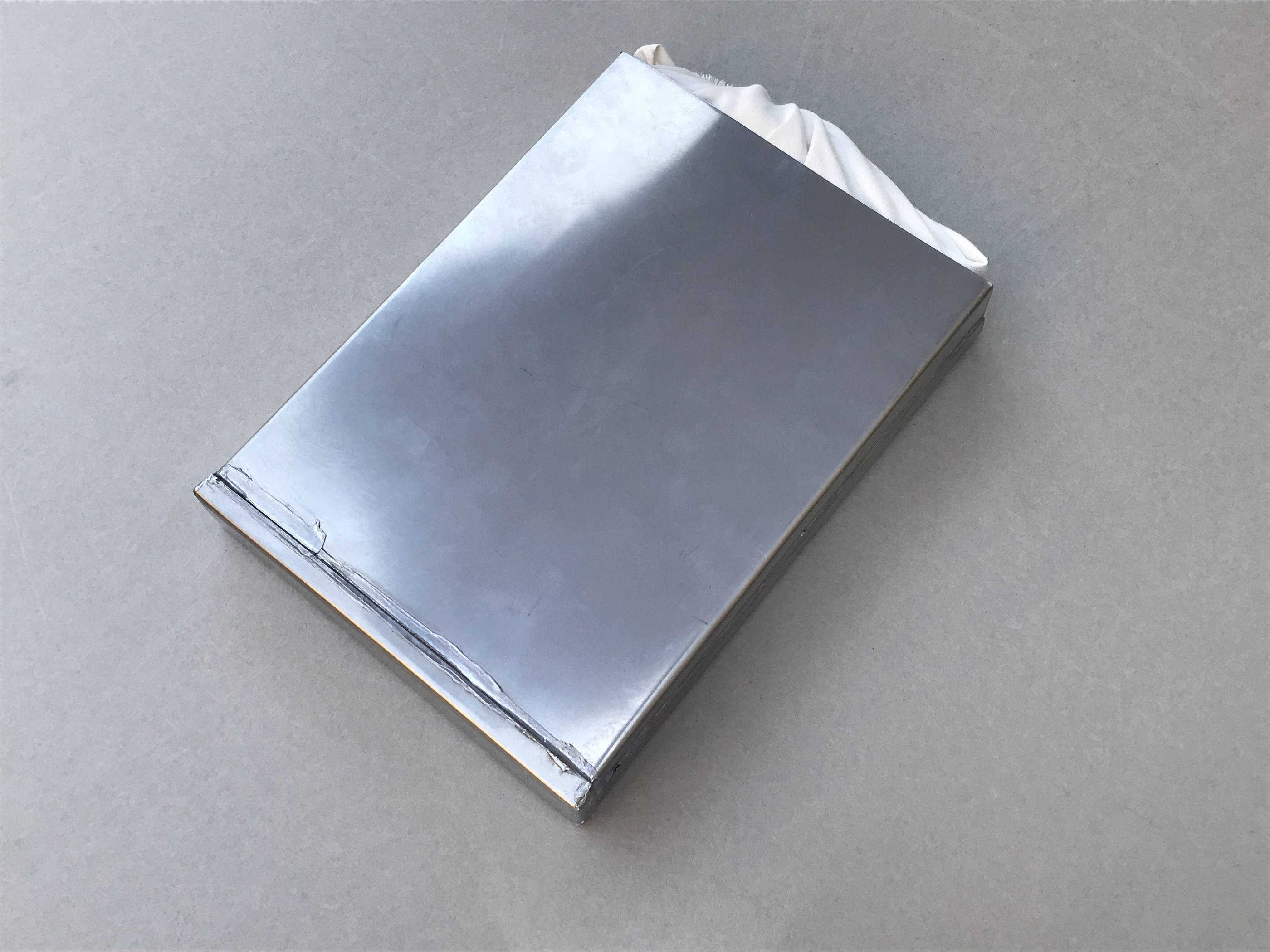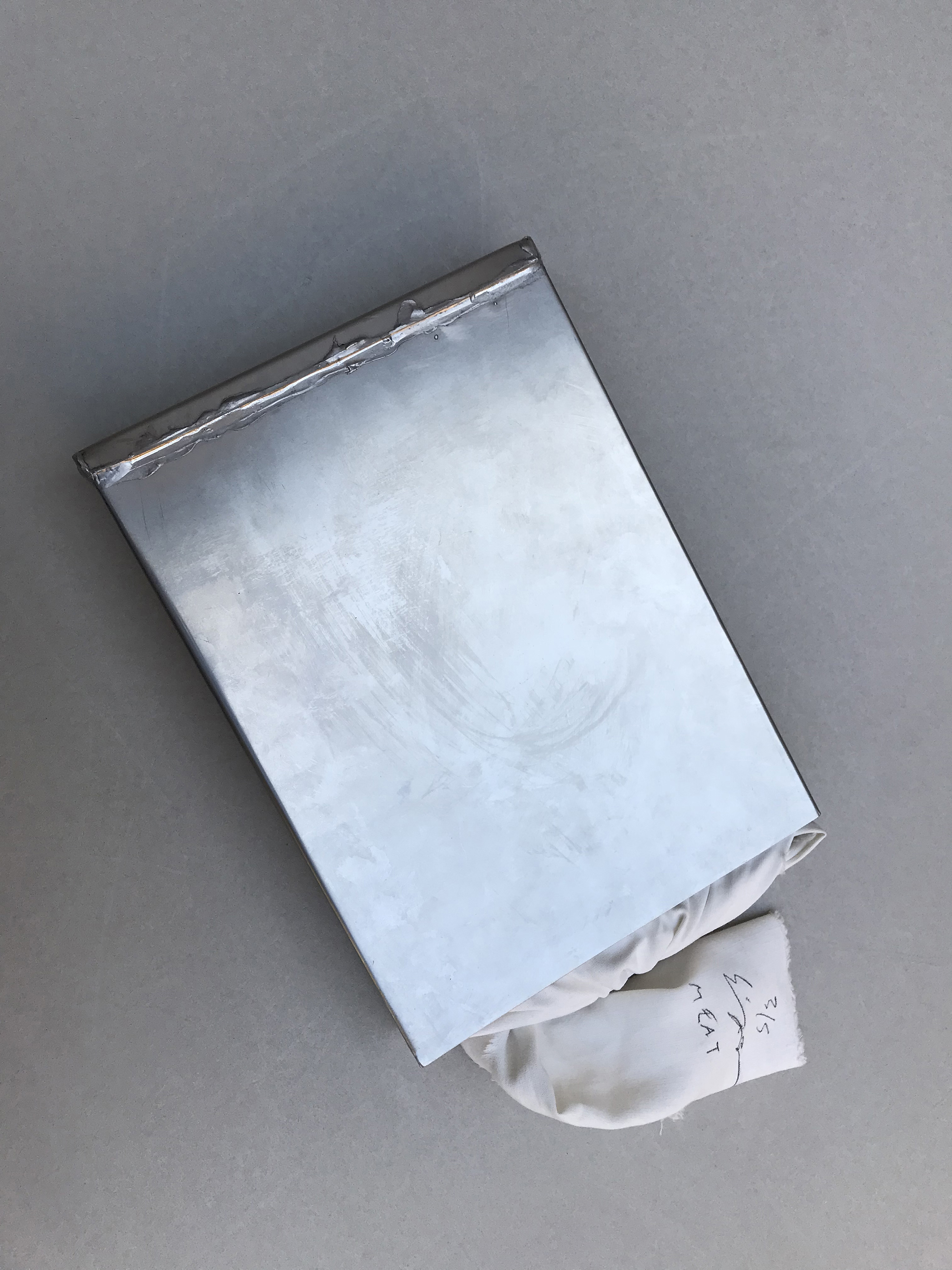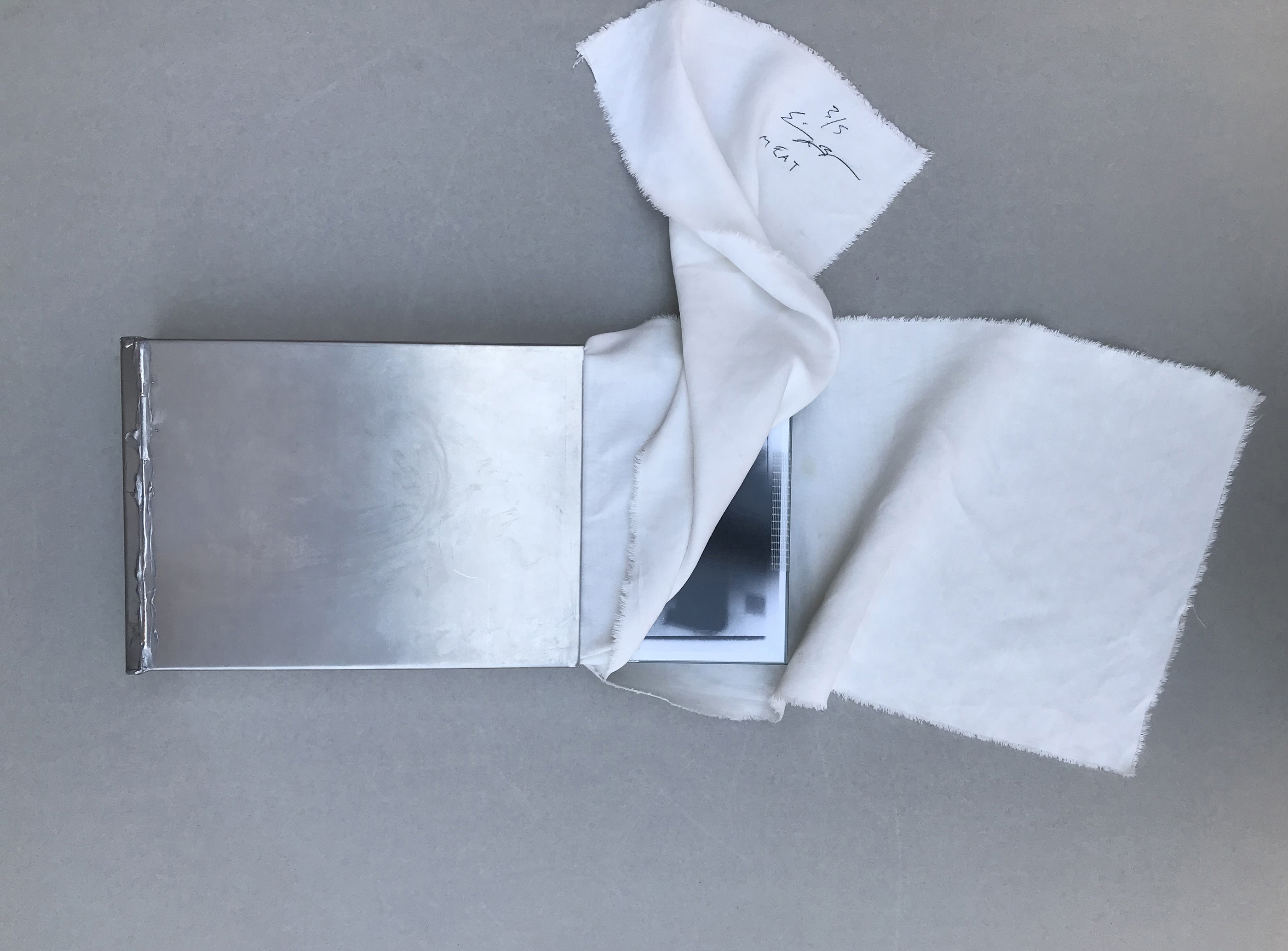 All work is copyright of Olivier Pin-Fat.