BKK / 2016/17
Made in Italy / 2018



"This is the first of 5 Artist books handmade by Olivier Pin-Fat. All of which will be unique. They are interpretations of the standard MEAT edition (published by Void – SEP '18).

44 x 50 CMs (closed) // 88 x 50 CMs (opened). The artist book is built from Black Fabriano paper, and white Fabriano paper. Both 300 gsm. The fiber structures within these papers give the object extra strength and flexibility.

It is comprised of hand made darkroom prints done by the artist. To be precise: archival hand printed Ilford MGFB Matt fiber base medium weight fiberbase paper of varying sizes. You will find some original dark room prints as big as 24 x 17,8 cm.

Pin-Fat also incorporated other materials supplied by Void. Offset test prints, metal plates, Riso prints, photocopies, and so on. Not forgetting to mention many hand written notes, peculiar of Olivier's work. This object captures Olivier Pin-Fat's aura in book form.

The cover is made of Nappa calfskin leather. The softest available Nappa leather in its highest quality. Red suede goes along the spine, and 5 bronze bolts screw-binds the whole beast." - Void



Available at Le Plac'Art Photo in Paris ONLY.

Update: This book is SOLD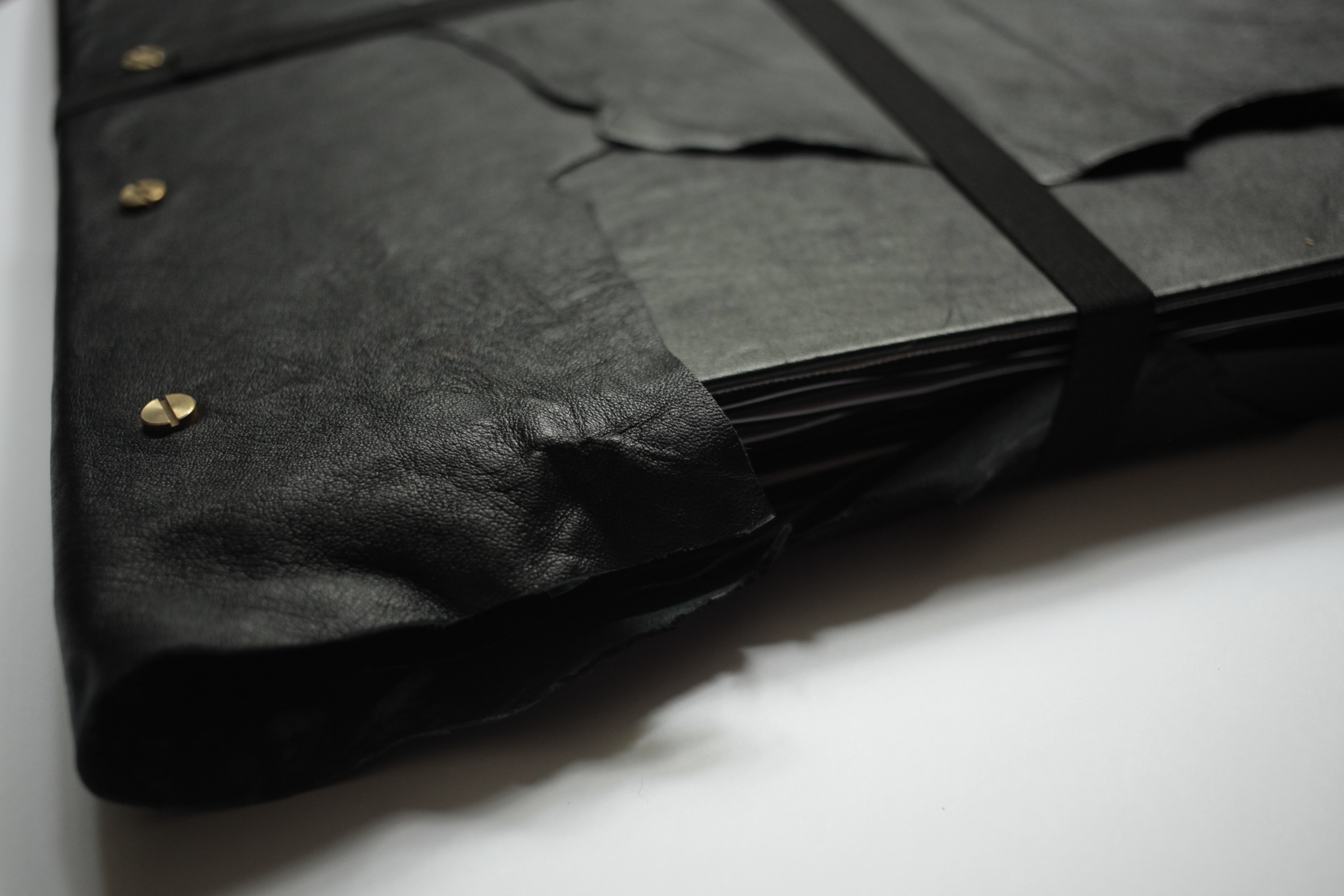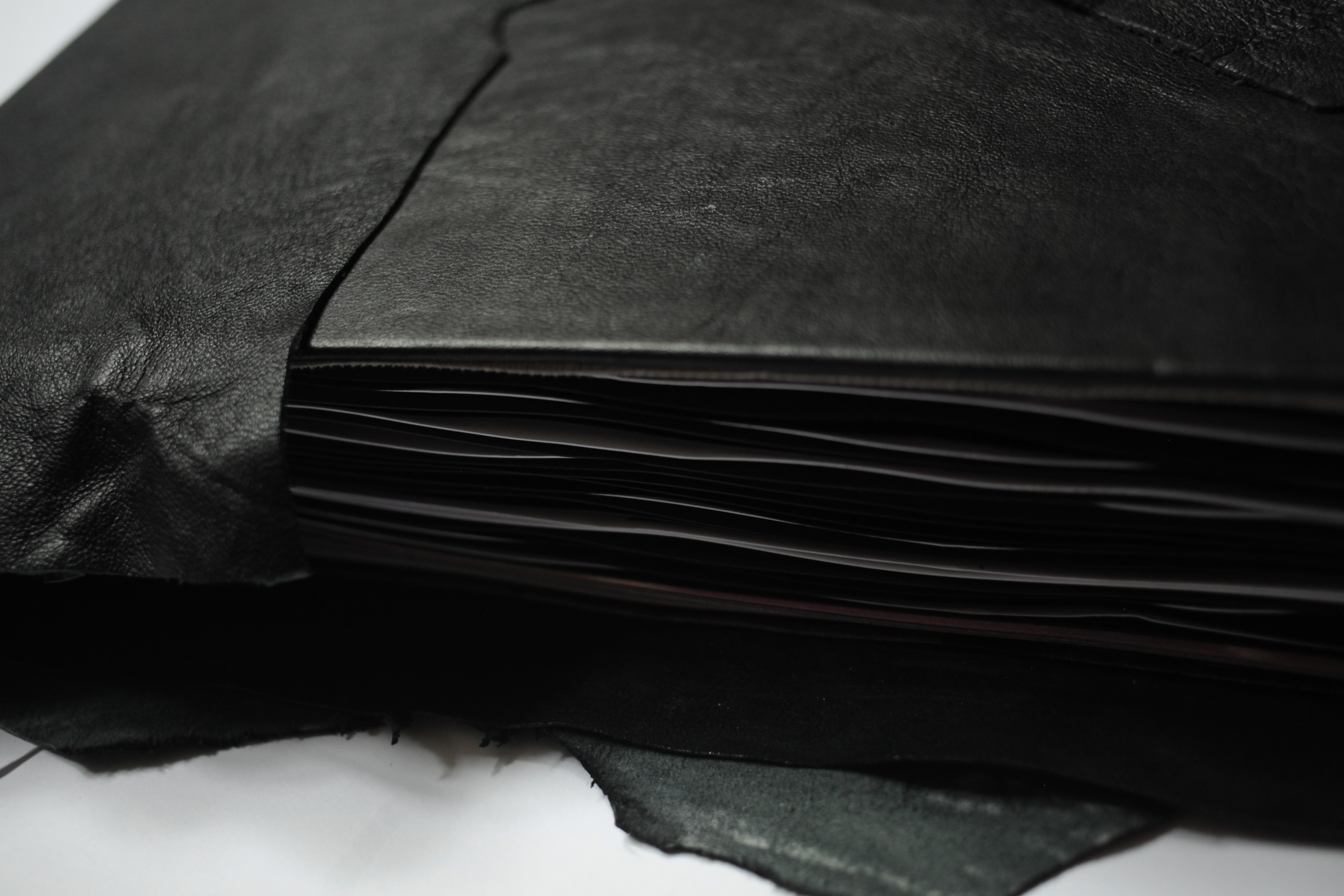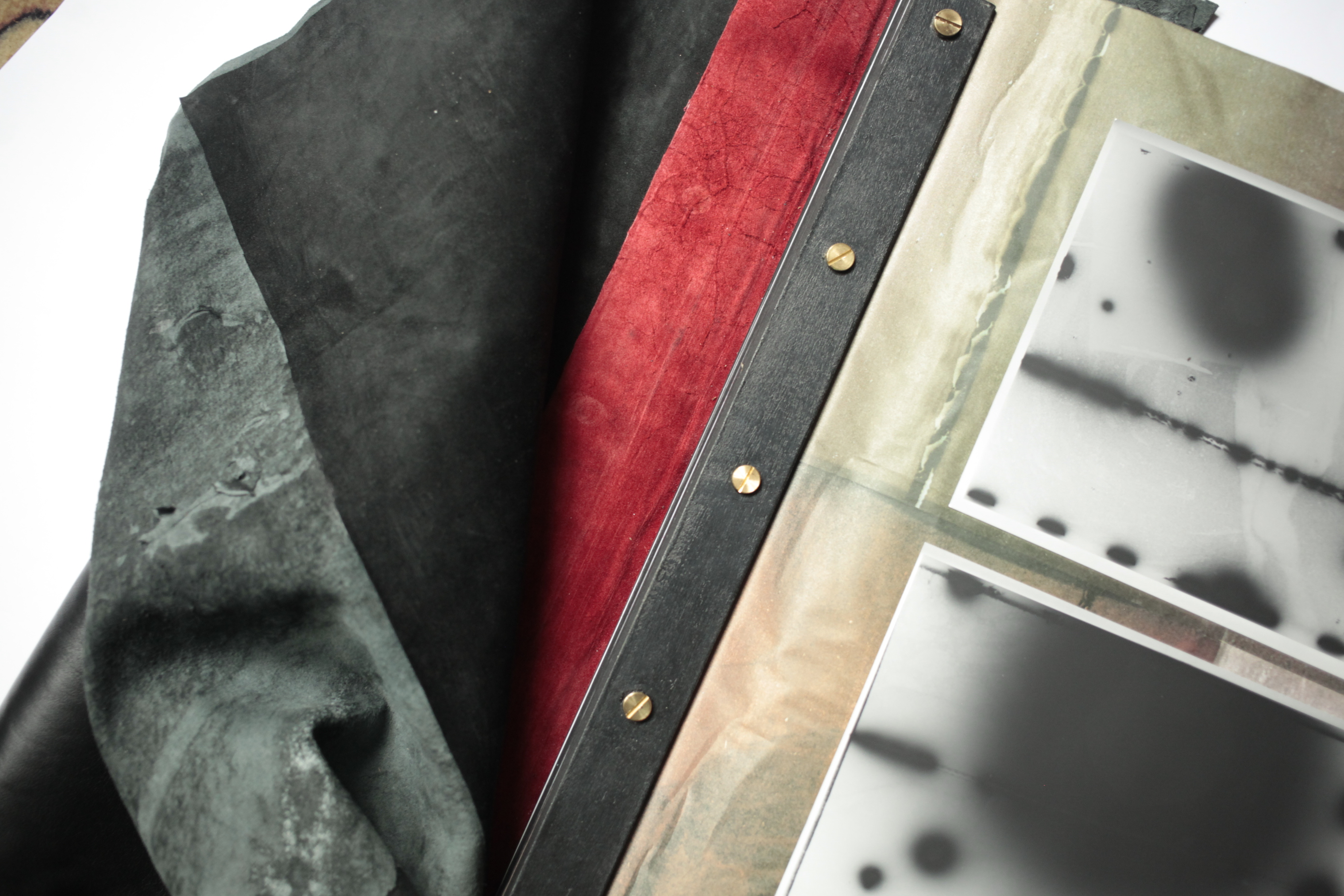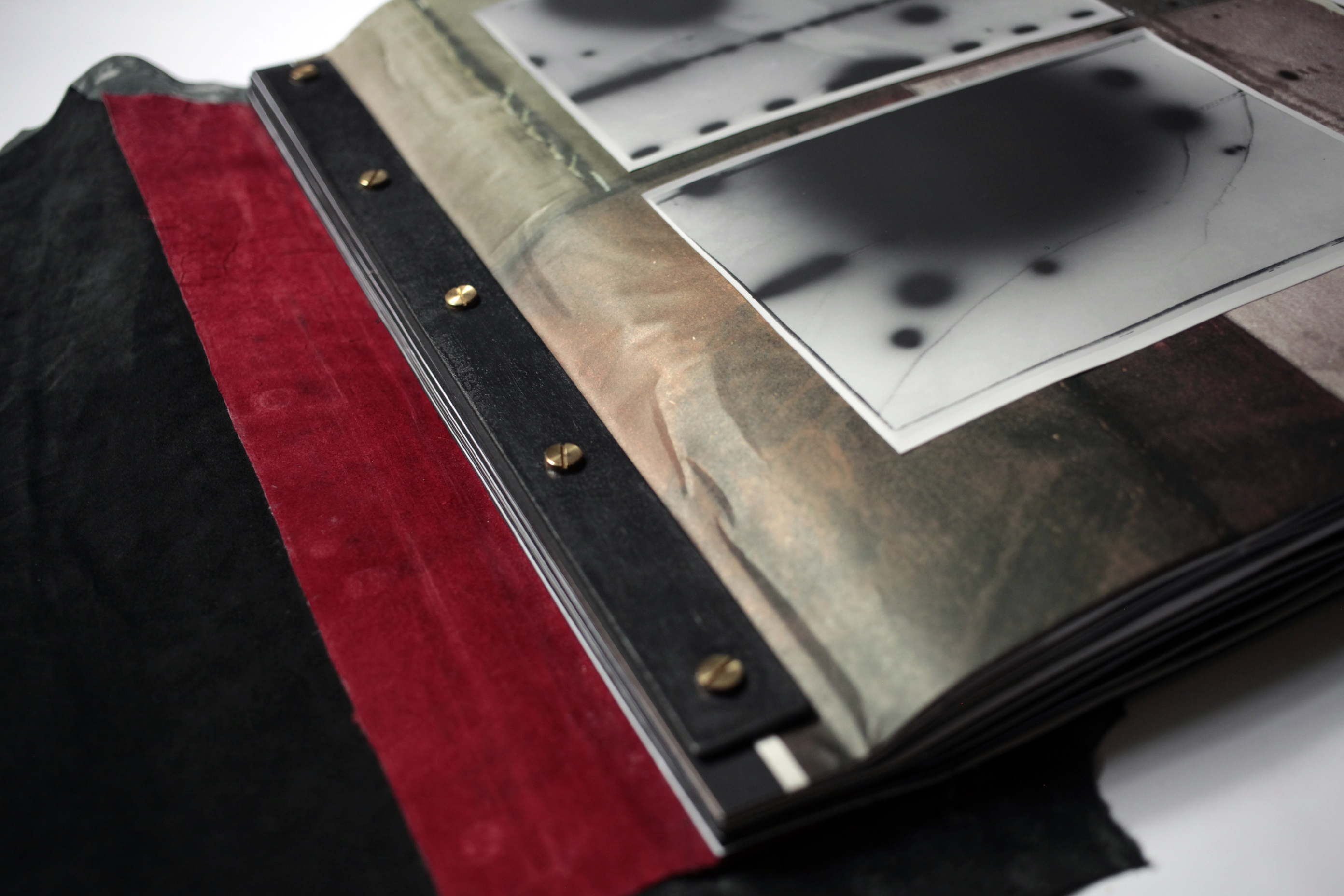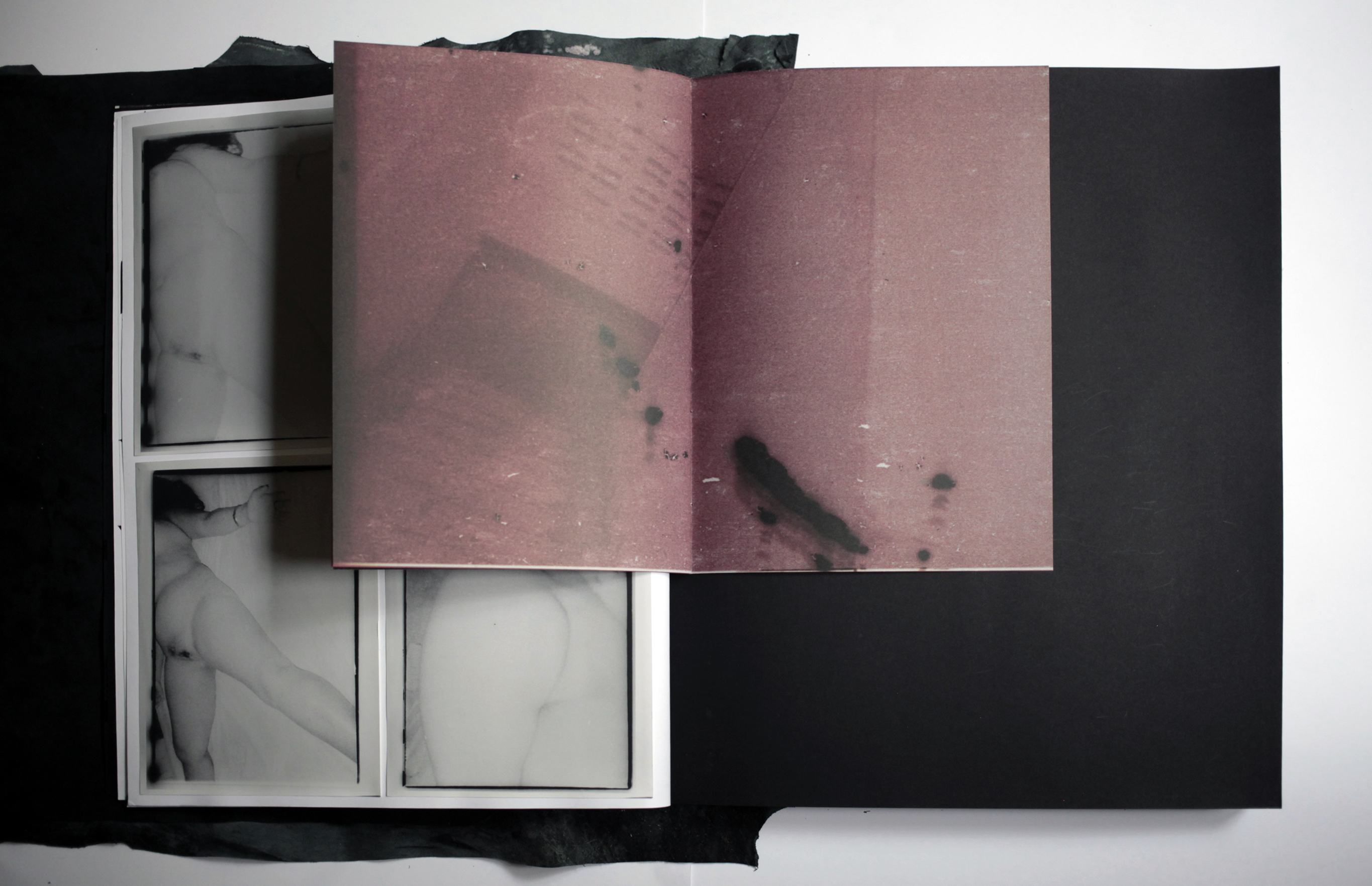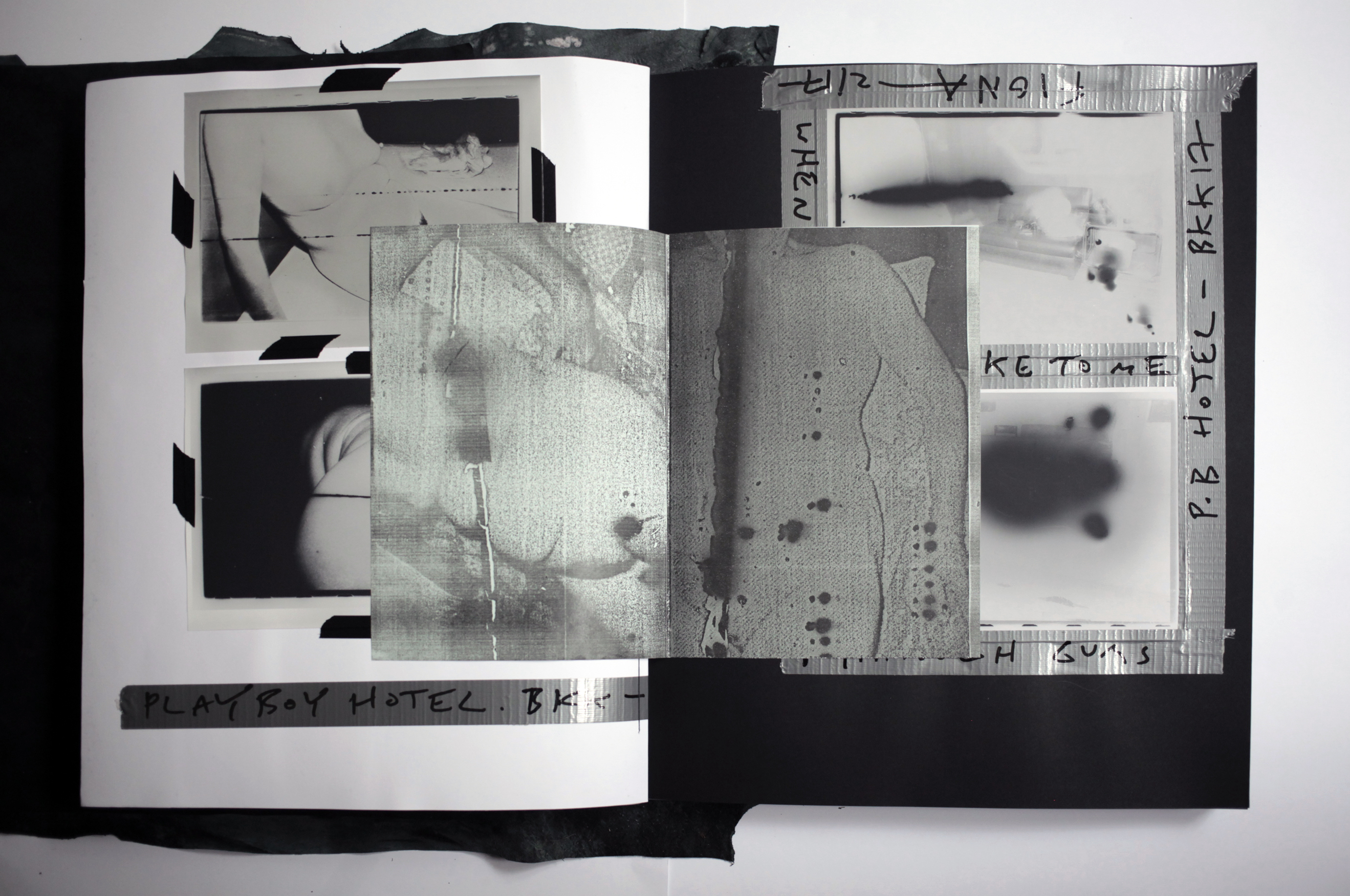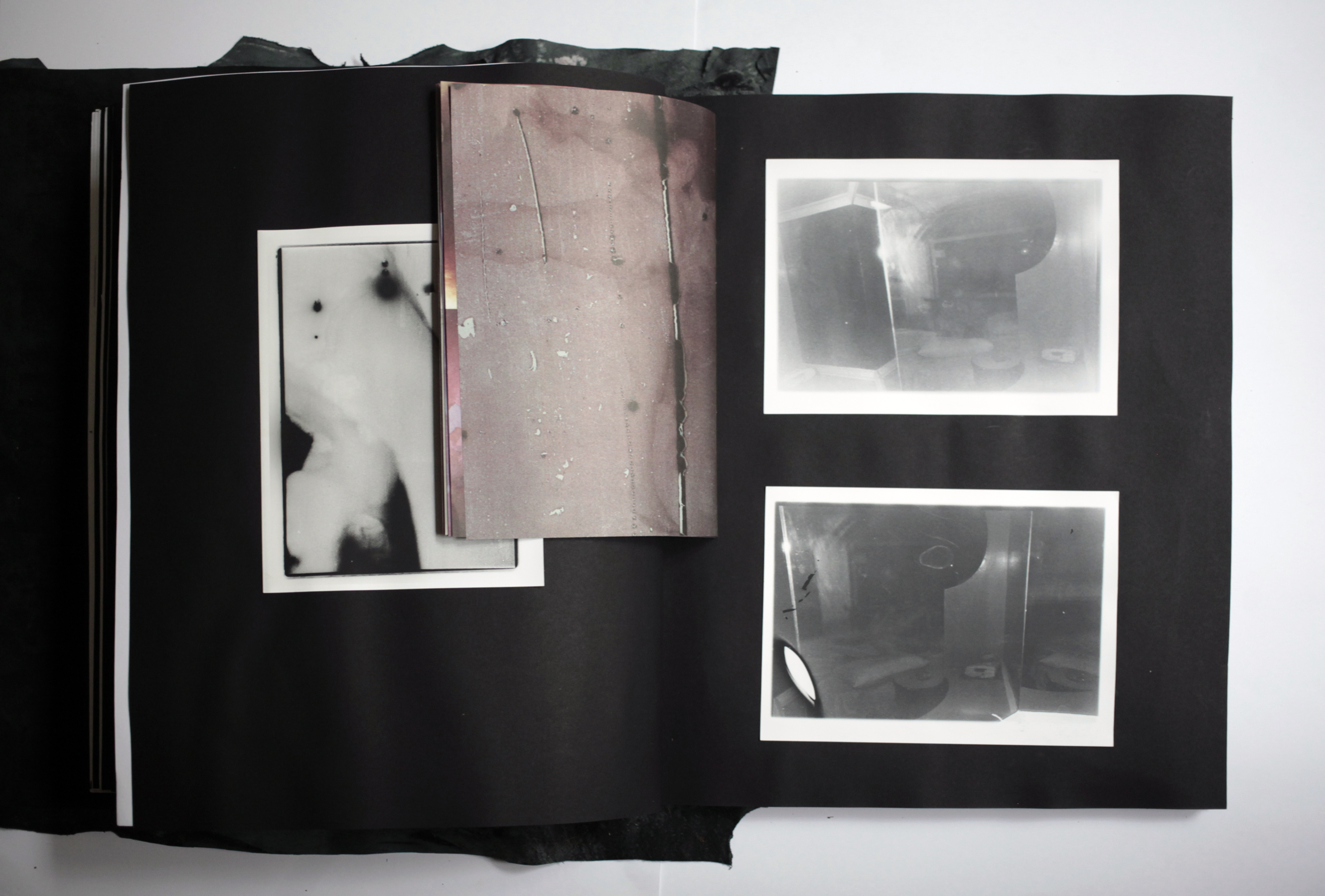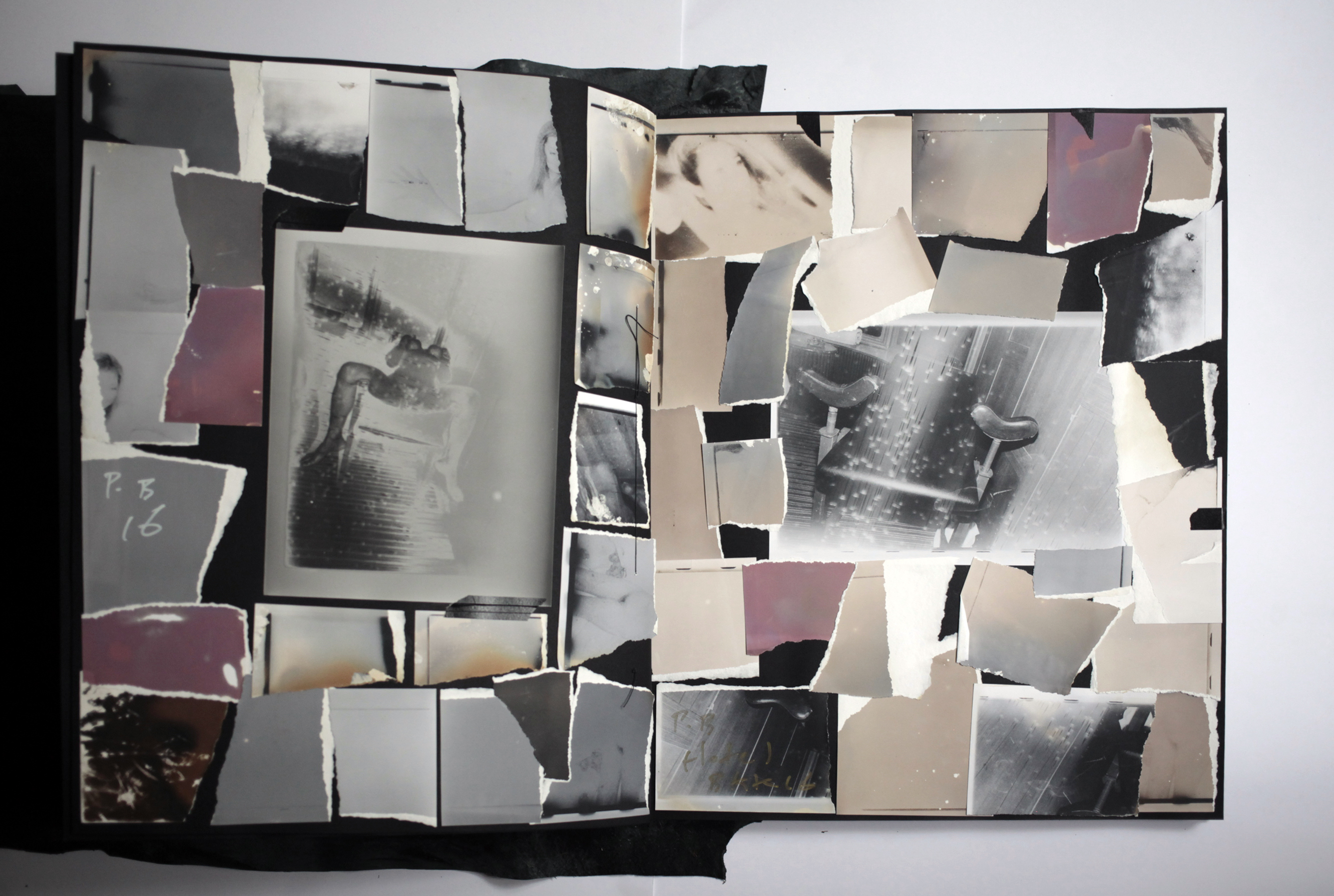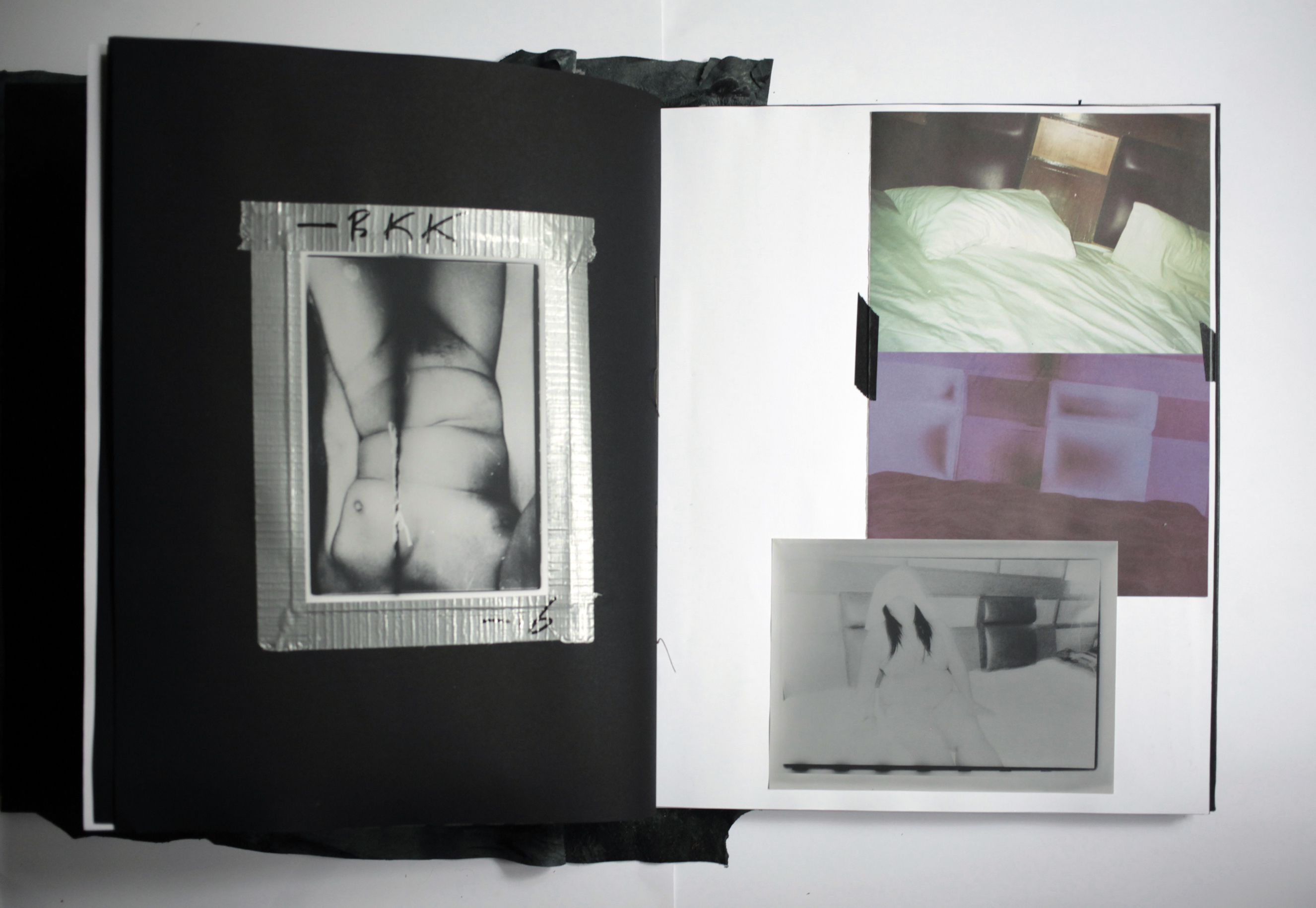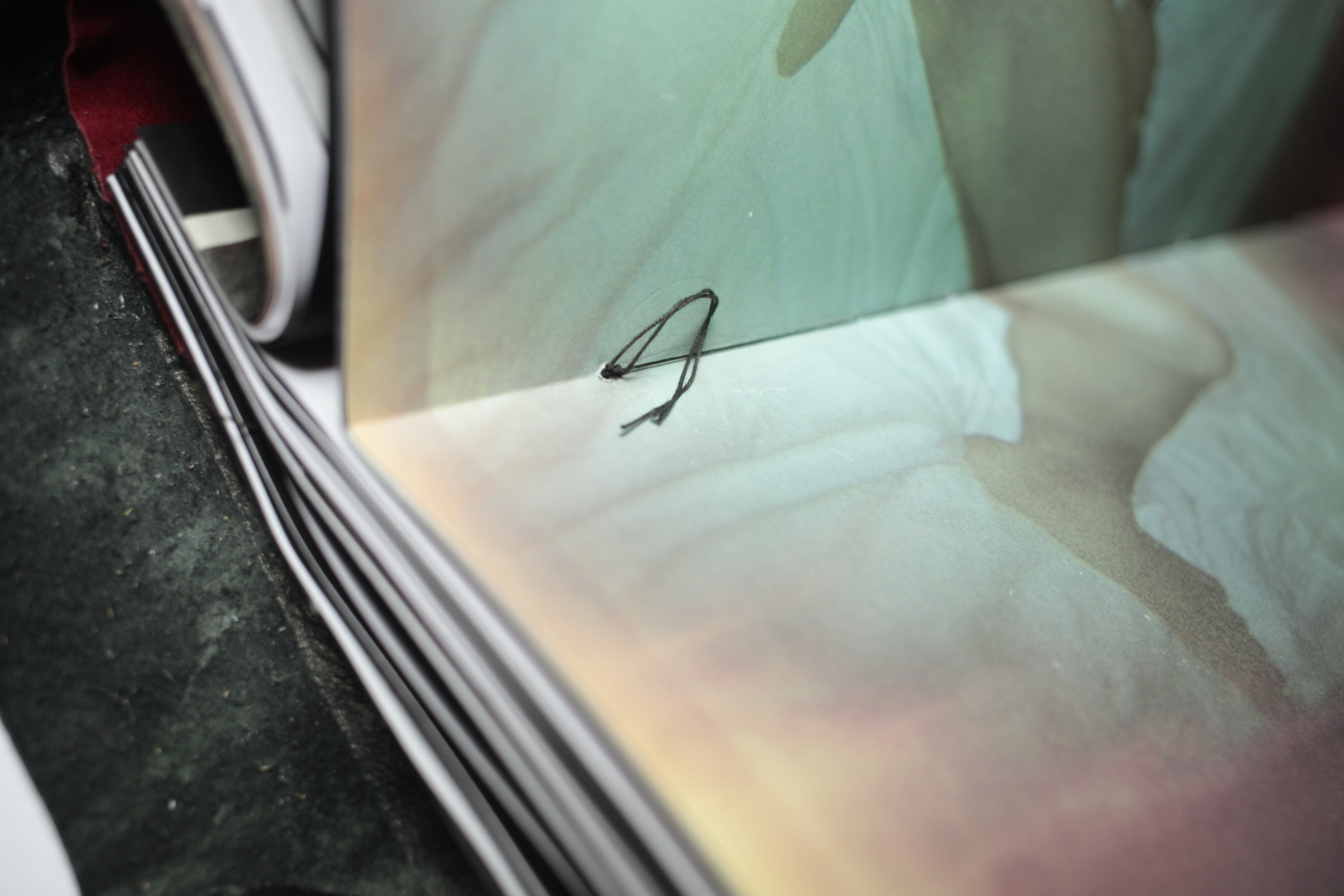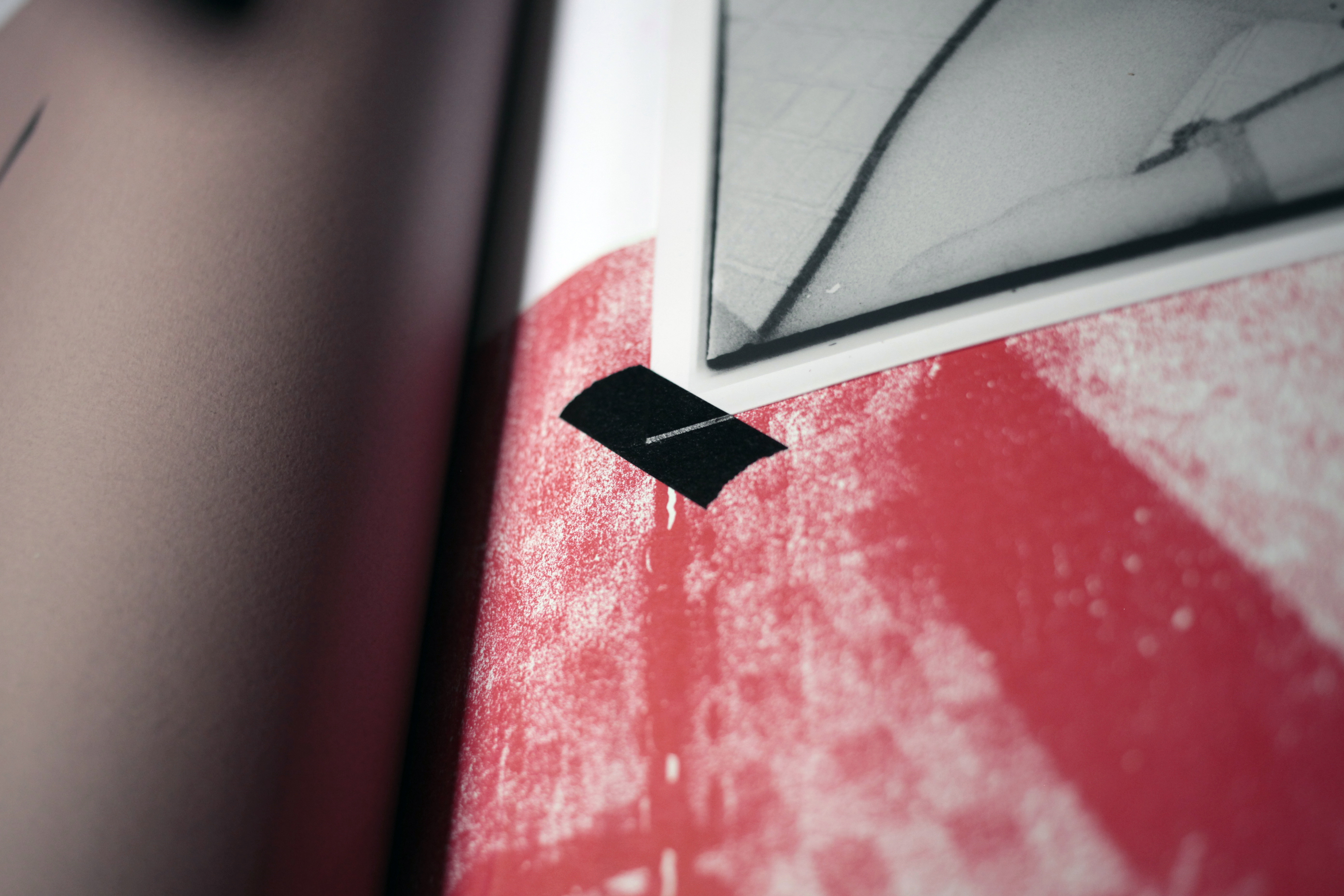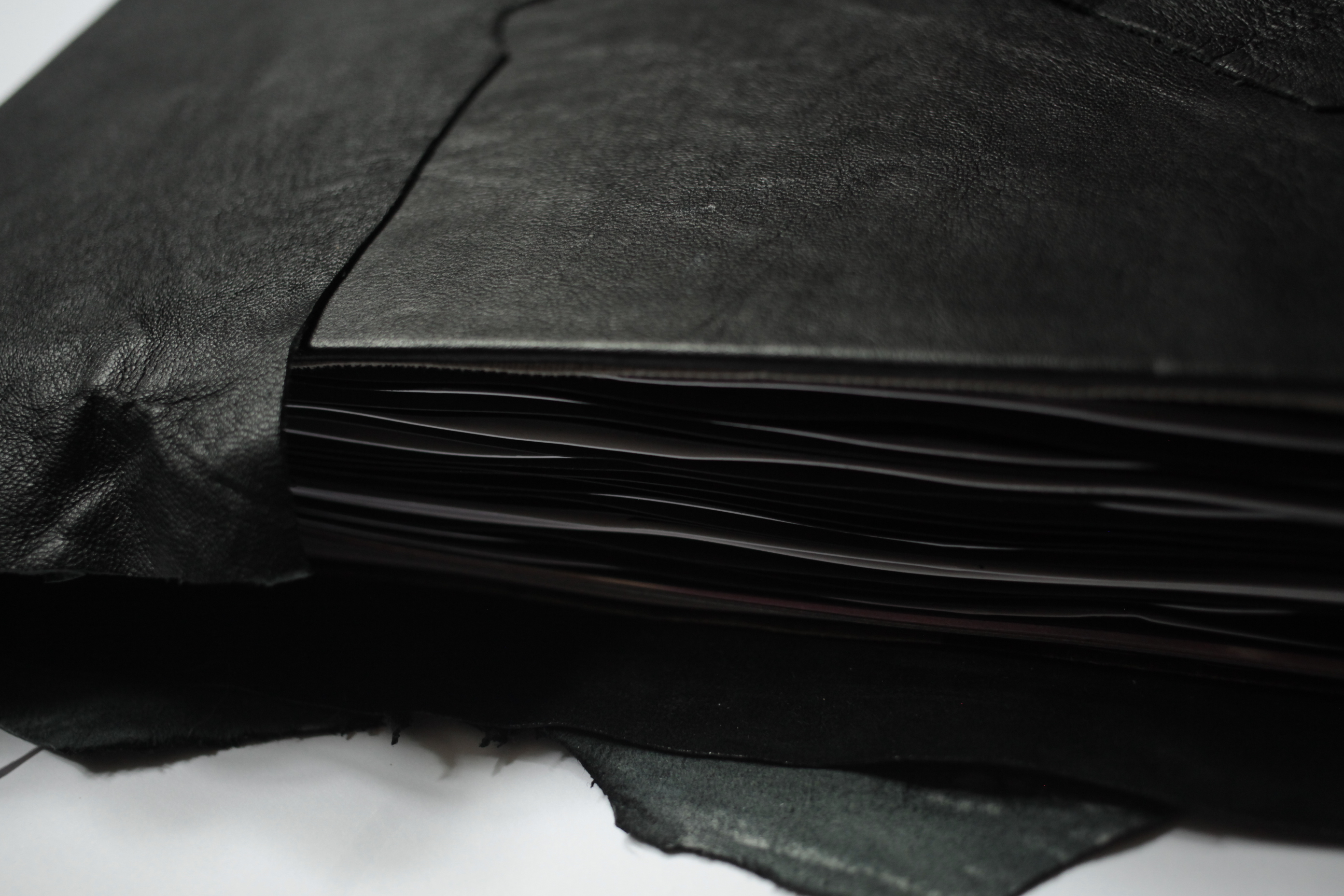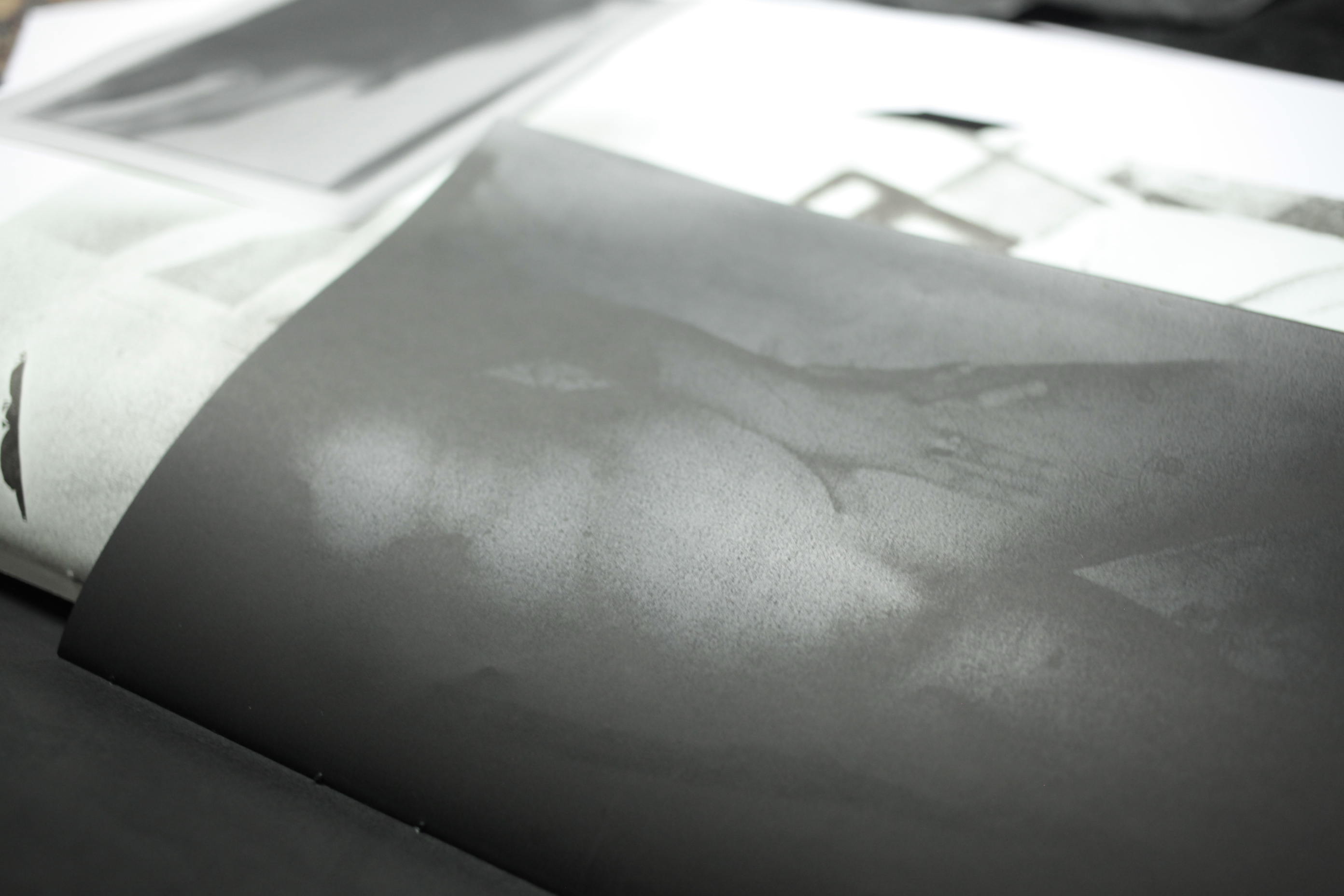 All work is copyright of Olivier Pin-Fat.